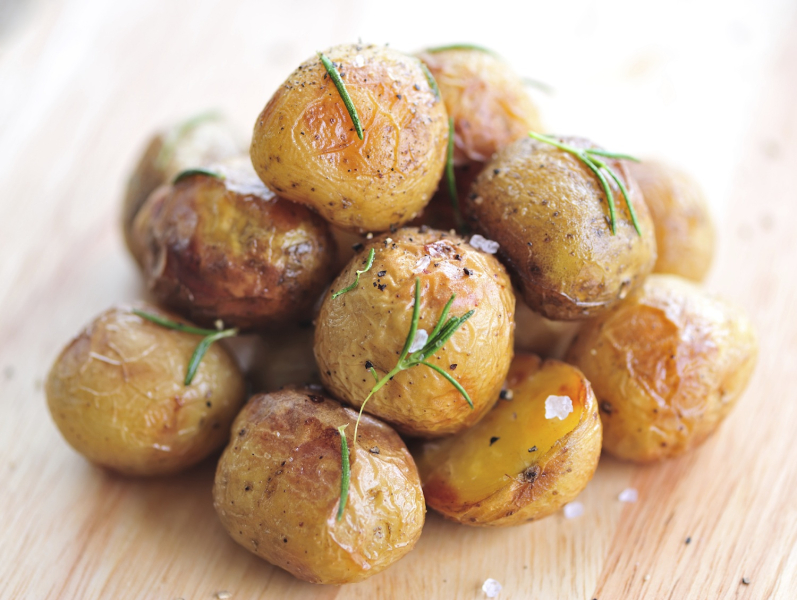 Potato Diet
The potato diet allows you to lose over 6lbs in one week (3 kilos in one week). It is important, as in all diets, to fall into good habits that will not only increase the likelihood of the diet's success but also help you keep a more balanced and healthier lifestyle. Among the many habits that we should have, we recommend drinking two liters of water a day as it will help cleanse your body from toxins, it will hydrate the body and it will satiate hunger. We also recommend you to perform some continuous physical exercise.
Procedure: For breakfast, brunch and snacks you can choose among the suggested options while for lunch and dinner you should follow the specific menus but you can change the lunch menu for the dinner menu if you wish.
For breakfast
Coffee or tea with skimmed milk.
For brunch
As a snack
A yogurt or fruit juice.
An apple.
Menu 1: Lunch
Chicken (preferably without the skin as it is where the largest proportion of fats and toxins are).
Potatoes (One serving: 200-250 grams, that's between 7 and 8.8 oz)
For dinner
Pepper salad and potatoes.
Menu 2: Lunch
For dinner
Fish (served as wished).
Potatoes (one serving).
Menu 3: Lunch
Potatoes with boiled green beans.
Dinner
Potato, radish and mushroom salad seasoned with virgin olive oil.
Menu 4: Lunch
Potatoes (one serving).
Grilled or oven baked salmon.
Dinner
Boiled chicken, potato and celery salad.
Menu 5: Lunch
Grilled steak
Potatoes (one serving).
Dinner
Potato and sweet pepper salad.
A yogurt.
Menu 6: Lunch
Dinner
Fish (as wished).
Steamed or oven baked potato.
Menu 7: Lunch
Dinner
Natural tuna.
Potatoes (one serving).
Potatoes have a lot of good qualities, they contain vitamins, minerals and other substances necessary for our body to function properly. Even so, potato calories can vary greatly depending on the way they are cooked. For this reason, to follow the diet correctly, we recommend you to cook the potatoes in the oven, with steam or with other systems that do not require a massive use of oil as it is what provides more calories.
Leave a comment about Potato Diet